Customer Reviews
Write a Review
Ask a Question
Filter Reviews:
nail polish
gift card
collection
holo taco
Cristine
daughter
something
money
team
purchase
11/19/2020
Cheryl K.
United States
Gift for granddaughter
@@@@@@@@@@@@@@@@@@@@@@@@@@""@@@@@@"@@@@
11/07/2020
Jason O.
United States
Gift for my wife
My wife loves Holo Taco and I wanted to surprise her with getting some new nail polish.
10/22/2020
Damian W.
United States
Love it!
Hi! Huge fan of Cristine's and by virtue — Holo Taco as well! I wanted to buy nail polish for myself (im a *** guy), but I don't really paint my nails. I don't have anything against getting my nails painted, it's just not something that I do for myself. I still wanted to support Cristine and Ben, but I didn't want to buy nail polish for myself and just have it sit in my closet. I figured, maybe I can buy my friends who do paint their nails some Holo Taco! I didn't know how to cater their nail polish experience, so I decided to buy a gift card! That way they can choose the polishes they want. I will be buying more gift cards in the future! My friend loved it! I will definitely be asking them to put some Holo Taco on my nails :)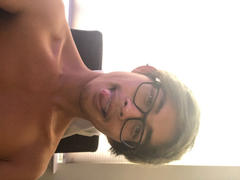 08/21/2020
Karen
United States
Wish there was a way to pre-load into my account
I purchased these so I could use them on future collections. The codes were emailed to me right away. I printed them out and put aside. I just wish there was a way to load the gift cards into my account so that when I want to use them, they are already there as a payment option. I don't want to have to worry about finding the code and entering it in while checking out, especially if items are going fast and speed is the difference between getting the holo and missing out. Also, then if family members gave the gift cards to me as a gift, then I wouldn't have to keep track of their printed codes either. Just a suggestion for moving forward!
07/04/2020
Kathleen S.
United States
Gift Card
Excellent sent it to my daughter so she could order the rainbow collection. We both love it and use it all the time