Customer Reviews
Filter Reviews:
polish
nail polish
nails
base
hands
base coat
chip
manicure
12/13/2019
Heather
United States
Nice Base Coat
This creates a nice smooth surface for the polish to adhere to. I had a problem the first few times using this because it would peel off after a few days (making removal super easy, although not what I needed!) but after reading something from Cristine that said you should clean your nails with nail polish remover prior to application to remove any oils or other stuff on your nails and that has fixed the peeling problem so far. Excited to continue to use this and see how long I can get my polish to last, if only someone would invent ER-proof nail polish I'd be set.
12/12/2019
Alissa
Australia
Peels right off
I really wanted to love this, as I'm not someone who paints my nails often and was looking forward to it lasting longer when I do, but so far I've had no luck. At first I thought it was user error, maybe I used too thin of a coat or didn't wrap the tip and it started peeling off the next day. I could peel back the tops and so I'd apply a little more base to get it to stick back down which only worked temporarily. The whole manicure had peeled off within a few days. Second attempt I used a different technique and applied a much thicker coat. It seems marginally better but still the tips began peeling the next day. I'm on day 3 and have lost 3 and a half nails. It seems that others are having similar problems so either the polish should come with explicit instructions or its not user error. Was really excited for this but I'm a little disappointed.
12/12/2019
Alex
Canada
Disappointed it's not lasting
I was super excited for the long lasting base coat but it just pops off my nails faster than a peel off base coat. It's not chipping the entire thing just comes right off, I lost two just putting my pants on this morning. So my quest for a quality long lasting base coat continues. :( I love the holoday polishes but this base coat is a bust.
12/12/2019
Christina L.
Canada
Long lasting base coat
I love the long lasting base coat! I painted my nails with it and my nails usually chip within the next day because of how much I use my hand and my job. I'm a swimming instructor and I also manager stock and shipment at my store. But this long lasting base coat is fantastic, I didn't get a chance to put a glossy taco on it but it's been 4 days and the nail polish hasn't budged at all. It's a win for me!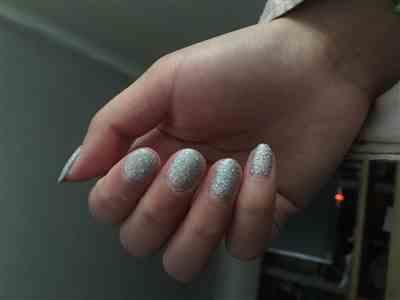 12/12/2019
Jennifer
United States
Works for nails that reject polish
The base coat is exactly what I've been looking for. My nails REJECT nail polish. Polish usually just peels off my nails, like I have a natural peely base. I believe it's something to do with my nail chemistry or the fact that I moisturize compulsivly. I also bite/pick at my nails when I'm stressed. I clean my nails with acetone before putting on polish, but polish always peels away no matter what. I'm happy to say that this base coat, when I'm not a stressed bean, it works wonders. It adheres polish to my nail and it feels so secure. Of course, once I start picking and biting, the polish begins to chip in large quantities. However, that is a personal problem... So I'm happy to say that the base coat works great, especially for my nails!